Cody Dawson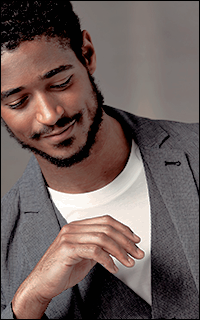 A day without laughter is a day wasted.


id, © : alfie enoch, freesia.
alias : bluebell, nahima.
sweet words : 117
---
years old : twenty-nine.
occupation : car rental agent.
love story : ready to mingle.


Sujet: ☆ SIGNALER UNE ABSENCE. Mar 14 Fév - 11:42

---

- signaler une absence -
"i got arms that long to hold you
and keep you by my side"



Si vous savez que vous serez absent pendant plusieurs jours d'affilée et que vous ne pourrez pas vous connecter sur le forum, n'oubliez pas de nous en avertir pour ne pas voir votre compte supprimé par erreur à votre retour. Le formulaire donné ci-dessous est à poster et remplir dans un nouveau sujet.

Code:

<xp>pseudo</xp> • écrire ici.
<xp>durée de l'absence</xp> • écrire ici.
<xp>raisons</xp> • facultatif.